The Winners in the Movember Prize Draw are:
Ellis Sony A7s Kickstand Plates: Johan Quet.
Movcam Single-Axis Lens Controllers: Nicolas Lossec, Kevin Fox.
Smartwatchpro Pebble Steel and App: Pedro Ribeiro.
SLR Magic Anamorphot: Sam Johnson.
SLR Magic 10mm Hyperprime: Jess Craven.
SLR Magic Vari ND: Gui Beloto.
Rhino Essentials Slider Bundle: Gione DaSilva.
D | Focus Starter Bundle: Adam Flor.
Adobe Creative Cloud Subscriptions: Abel Blanco, Timothy Medina.
Wipster Subscription: Jon Michael Robinson.
Iographer: Will Boisture.
Videoblocks Subscriptions: Rey Albert Tablazon, Karyn Laudisi.
Graphicstock Subscritpions: Anthony Giordino, Ricardo Lizama.
Kippertie Day Red Dragon Monochrome rental: Lewis Harvey.
Thinktank City Walker (blue) bag: Alexander Vogler.
Compagnon The Weekender camera bag: Alfred Thorpe.
EC Pro Video Metabones adaptor: Sebastian Stahlke.
Film Convert: Jonathon Chen, Adam Nicholas, Sam Membrino, Paresh Patel, Tom Kelly.
Shanes Inner Circle Membership: Lucent Media ,LLC.
Shape GOPRO HERO HANDHELD GIMBAL: Alexandros Karypidis.
Benro Aero 4: Jose Santos.
MZ Slider: Jeremy Choy (Glasgow).
Switronix DV-GP3- USB: Brian Kaufman.
Camalapse 4: Runar Blekken, Adam Gawenda, Cormac Hamley, Chris Sheperd, Paul Oblock, Johannes Engein.
XRITE i1Display Pro : Alex Gazio.
BMD DaVinci Resolve 10: Amanda Burns.
VA Digital Hire: Marcus Cropp.
F Stop Smoky Mountain Camera Bag: Nazri Abu Seman.
Rode Stereo mic X: Maciek Brola, Travis Harris.
Rode Smart Lav: Chris Turner, Michael Lee ( Houston), Doug Bonomo, Jordan Powers, Guillaume Solar-Pelletier.
WOC Gopro cage: Victor Beckmann, Pouya Nia, Joaoa Hipolito.
CVP Canon Powershot SX50 HS: Andy Anderson, Franz Schuier, Katharina Dietl.
Shotlister: Duncan Wright, Ingmar Elm, Putra Antara, Jeefery Coombes, William Brown
Cinetics Skate and Skateplate: Barry Porter.
Peak Design Slide and Clutch: Wayne Cook, Gareth Bell, Lukas Bibas.
The Music Bed $1,000 Licensing: Sean Tracy.
Red Giant Shooter Suite: Reuben Hustler.
Red Giant Color Suite: Colin Frangos.
Small HD DP-7 OLED: Matthew Reeler.
Atomos Shogun 4k: Jose Patino.
B&H Gift Card $250: Pisey Duong.
Sony A7s: Johan Quet.
Vid Atlantic Cinemorph & Bokeh: Tim Cochrane.
Vid Atlantic Streak & Flare: William Brown.
Jag 35 Side Kick Pro: Josh Edwards.
Kessler Second Shooter: James Harrison.
Zacuto Maurauder: Elin Landgren.
Zacuto Enforcer: Peter Seweryn.
MOVI M5: Simon Smith
F&V Spectra HD4, Loupe, R-300 LED Ring Light + Bundle: Calvin Engel.
Miller LP54 Classic Wooden Tripod: Julius Ukanis.
Triune Films Hollywood Guns SFX: Roman Debotch.
Triune Films Lords of War Sound Bundle: Ariel Snapiri.
Triune Films CinemaToast vol 1: Sean Smith
Triune Films Fighting SFX: Ray Frisby.
DJI Ground and Air Movember grand prize: Charlie Kaye.
Congratulations to all the winners and to everyone who took part a big thank you. You all really made a difference to the best Movember campaign yet. Jo will be contacting the winners by email. Please remember its the festive time so we will be contacting you soon but it won't be straight away.
LIVE DRAW GOOGLE HANGOUT LINK FOR INTERACTING
Last chance for Movember prizes! from Philip Bloom extras on Vimeo.
CLICK HERE FOR THE ACTUAL EVENTS PAGE WHERE YOU CAN ASK QUESTIONS!

That came around quickly! Well it's Movember time again and for the 5th year running I am raising money in the annual awareness campaign fighting prostate cancer via the most manly of man things to do….GROW MOUSTACHES!!
Amazingly together through the prize draw and film competition on this site over the past four campaigns we have raised we over $200,000 which is INCREDIBLE!
It's incredible to see this campaign beat big banks and other teams showing that the indie filming community is a fantastic and generous bunch!
You will most likely know someone who has either been taken by Prostate Cancer or thankfully beaten it. It affects so many men it's terrifying. Thanks to Movember each year, a huge amount of money is raised to help fight this.
Movember has now expanded to be more of a "Men's Health" campaign, also combatting Testicular Cancer and Mental Health issues!
This is such a worthy cause, and with your help each year, we can help fight these!
Below is a video from a couple of years ago that I made about my own family's personal experience with prostate cancer.
There will be a prize draw again this year but no film competition. The main reason is simply I actually don't have a day off this month. I am solid working in England, Denmark, Australia, Van-uato and Brazil. A big chunk of that is for the new CNN series I am shooting, which has taken up enormous amounts of my time. In fact, I was very worried I wouldn't be able to do Movember this year via the large fundraiser because of this.
Thankfully, as she did last year, Joanna Ely has stepped up and will be running the campaign behind the scenes. THANKS SO MUCH JO!! She was brilliant last year and I know will be amazing this year too! Her email is JoMo@philipbloom.net.
We will be contacting as many camera-centric manufacturers as possible – anyone who makes anything connected to cameras and filmmaking – in the hope of getting them to donate a prize for the draw. You can see the quality of prizes by checking out last year's page! If you have something which you think will appeal to people and want to donate it as a prize, please contact Jo!!
We already have the prizes rolling below so check them. Also HUGE thanks to these companies and individuals. Couldn't do it with you! There are LOADS more to come!
Jo will be writing to everyone to see if they can help, but again, if you make something that fits the bill and want to put a prize up  please contact Jo at her email address.
NOW CLOSED TOO LATE TO ENTER! 
FOLLOW THESE SIMPLE STEPS!
1: Simply go to this link which takes you directly to the donation page
2: This was ask you to put in your donation amount and personal details.
3: Make sure the amount is at least £15 (roughly $25) You can donate more of course, but £15 is the minimum to qualify entry into the prize draw.
4: You can enter as many times as you want and as long as each donation is at least £15 you will get another entry for the prize draw. Just make sure you forward me your receipt to Movember@PhilipBloom.net. Once you get the auto responder (which asks if you attached receipt) then your receipt has been received. You do not need to send it again.
5: It is open to anyone in the world not restricted to the UK. If it is asking you for a UK postcode you have clicked on the wrong link at the start. Click here to do straight to the donation page.
6: Entry closes on the 9th December at 10pm GMT. This is the official end of fundraising for Movember 2014.
7: One prize per ticket apart from the DJI prize which is a double prize of the Inspire 1 and Ronin. You can win more than one prize if you have donated at least the minimum amount more than once. In theory if you donated twice and had two entries and luck was on your side you could win the A7s AND the Shogun.
8: Any import/ duty taxes are the sole responsibility of prize winners. If you win something you don't want please email asap to let us know and we will do a re-draw at a later date.
9: The prize draw will be on the 21st December at a time to be decided. Sorry it cannot be any earlier but I will be away on a shoot from the 10th until the 19th.
10. You are donating directly to a organisation representing the charities, nothing goes to me. This is not a lottery, this is not gambling. You are being thanked by me for helping raise money for Movember by your receipt being entered into a prize draw for all the gear the many companies have donated.
Papie: A personal story that affects us all from Philip Bloom on Vimeo.
To keep up the momentum I am now adding the biggest prize of them all. Call it the grand prize if you will as it's value is around $6,000! It's pretty special!!
Announcing the DJI Ground and Air Movember grand prize! Comprising the just launched Inspire 1 quad and the Ronin handheld stabiliser!
TRIUNE FILMS
The Film Riot gang from Triune films are donating 4 of their digital download packs. Cheers guys!! 🙂
Triune Sound: Fighting SFX Bundle comes with all of our fighting sound effects! Over 600 sounds are included!
This pack comes with 12 royalty free cinematic scores, with all the broken out instrument layers that make each track.
100% Royalty free
All layers broken out for true customization
Added stingers and swells
The Lord of War SFX Bundle comes with all of their gun sound effects! All 440 sounds are included! A total of 440 high quality, ready to use sound effects! Including a ridiculous amount of great foley sounds to enhance your production!
The Hollywood Guns SFX Bundle comes with a selection of sounds from all of their guns, processed in four massive styles! 280 EPIC sounds included!
MILLER
This is an incredible prize from Miller Tripods, made to celebrate their 60th anniversary this LP '54 wooden fluid head tripod is magnificent. I have seen it at NAB and IBC and lust after it. It's a work of art and a classic.
Thanks so much to the team over in Sydney and to Mike in the UK for sorting this. If I could win something in this draw I would want this. Alas if I pull my name out of the hat I think people may think it's a fix! 😉
Read more about Miller, the tripod and their history by clicking the image!
F&V
F&V have stepped up yet again and donated their Brand NEW! SpectraHD 4 and Loupe kit worth $1,299.00!!! if that wasn't enough they are also throwing in R-300 LED Ring Light with RS-1 Softbox and bracket bundle. Thank you guys!!
SpectraHD 4 and Loupe Kit
FREEFLY SYSTEMS
New to Movember and I am so grateful for them coming on board as I adore their gear….The Movi M5 is absolutely my favourite 3 axis stabiliser, it's been used countless times now on my shoots, it's brilliant! You have the chance to win one that to Tabb and the team over at Freefly!! Yep…a Movi M5 worth $4000!!!
ZACUTO
The lovely people at Zacuto have donated one each of the terrific Enforcer and Marauder camera rigs!
KESSLER
My dear friends over in Indiana have donated a "Second Shooter" base system. This is a terrific add on for sliders and can be added to with the head for even more creative options!
JAG 35 


To the the lovely team at Jag, thanks again for being a fantastic supporter of Movember! They are wonderfully donating a Side-kick Pro!!
VID ATLANTIC MEDIA
Thanks again to Eddie at Vid-Atlantic for again contributing to this important cause!! We al thank you! Vid-Atlantic have donated some amazing filters!!
SONY USA
Sony USA have incredibly and very generously donated another tool that I am using all the time at the moment. The stunningly good Sony A7s!! I think this is a brilliant camera. I own two of them, and the stuff I am getting from them whilst using them as B-Cameras for the CNN show is stunning!!
B&H PHOTO VIDEO
My dear friend Jes over at B&H who is beyond brilliant as helped organise a number of prizes. Her store are also donating a $250 gift card!
ATOMOS
Thanks to Jeromy and the team at Atomos for once again helping the cause by donating the imminently released Shogun 4K external recorder with stunning screen. This is a fantastic prize! I hope to get my hands on one very soon to use, but from the almost finished one I saw at IBC this is simply brilliant!
SMALL HD
These guys make my monitors of choice, and along with their high bright, the DP-7 OLED travels with me on my shoots. It's a stunner with built in grading, LUT support and so more. Thanks enormously to the guys again for taking part in Movember and  for donating a DP-7 Pro OLED worth $2300!!
RED GIANT
Without fail, Red Giant have supported every charity fundraiser I have done over the years and once again they have come through one license for each of the terrific Shooter Suite & Colour Suite!!

THE MUSIC BED
My goto place for music have once again signed up to support this amazing cause! Thanks so much guys for the $1000 of licensing you are generously donating!
PEAK DESIGN
Peak Design have already amazingly donated $1500 to the campaign after one of their Kickstarter backing days was dedicated to the campaign and anything raised on that day (which was $150000) ten percent would go to Movember. So thanks so much!
On top of this, they have donated 3 Slider Camera Straps and 3 Clutch straps! Thanks chaps!!

CINETICS
Justin and the team have again generously signed up to support Movember 2014 and have donated 1 Cineskates and 1 Skateplate! Thanks guys!!!
SHOTLISTER 
Zach Lipovsky has once again stepped forward and is donating 5 copies of his amazing App -Shotlister.
CVP
The Team at CVP have Generously donated THREE  Canon Powershot SX50 HS's
Thanks Guys!!
WIDE OPEN CAMERA
Jared and the team have stepped up again this year and are donating 3 Go Pro Hero cages!! Thank You 🙂
RODE MICROPHONES
For the fifth year running! Rode Microphones have joined us and are donating some amazing products, some lucky winners may hope to get their hands on some of the following:
2 Stereo VideoMic X's and 5 smartLav +'s



 F STOP
F Stop are generously giving away A Smoky Mountain Camera bag. This bag is very versatile and includes a lightweight tripod mount on the back. Thanks guys for donating for the 3rd year running!
VA DIGITAL HIRE
The VA Digital Hire team from down under have joined the cause this year and are donating a $500 Rental voucher ( rental limited to Sydney and Melbourne). Thank Guys!!
BLACK MAGIC DESIGN
Black Magic have stepped in yet again and are giving away a Full version of their Brilliant DaVinci Resolve 10.
X-RITE
X-rite have joined the Team this year and are giving us their Top of the Line monitor calibration product the  i1Display Pro! This helps to make sure that the colors on your display match those in your original picture or file. Thank you X-rite and welcome to the team.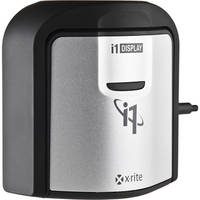 CAMALAPSE
The Team at Camalapse have kindly donated SIX !! of their new camalapse 4's. The Camalapse can help create 360° panning time-lapse videos or steady panoramic images with most digital cameras, action sport cameras and smart phones. Great Product!
 SWITRONIX

Switronix are back again this year and donating a DV-GP3- USB (GoPro Battery Eliminator) great bit of Kit! Thanks guys!
MZ STEADYCAM
MZ Steadycam have kindly donated their BRAND NEW!! MZ Slider! They'll be launching it soon so 1 lucky winner could be amongst the first to own this great product.
BENRO
Benro are donating their NEW Aero 4. Great Tripod! Great Prize!! Cheers Guys 🙂
 SHAPE
Shape have been very generous and kindly donated their GOPRO HERO HANDHELD GIMBAL ISEEI WITH CASE, (GoPro not included) This is a very sophisticated bit of tech that works to give great results!
 SHANE HURLBUT'S INNER CIRCLE
Re-nowned and fellow DOP Shane Hurlbut ( Need for Speed, Terminator Salvation) has joined the cause and is donating a year's subscription to his Inner Circle blog, Here you get to follow him behind the scenes of his latest projects and share his insider tips. Thank's Shane!
FILM CONVERT
The Amazing Film Convert are giving away 5 of their bundles.
E.C. Pro Video
E.C. Pro Video have joined us this year and have offered the winner 1 of any MetaBones adapters. Thank you guys and welcome to the team!
COMPAGNON
Compagnon have kindly donated 'The Weekender' Camera bag. Winner can choose from the light brown or black edition. Looks great!
 THINKTANK
Thank you Thinktank for donating this great camera bag- The Citywalker 30 (blue) 🙂
KIPPERTIE
Kippertie are giving away an amazing 1 day rental of their Red Dragon Monochrome, (UK only) this is a unique and incredible black and white camera and kippertie own the only two in the UK!!
GRAPHICSTOCK
Graphicstock are giving away two annual subscriptions worth almost $588 each. So that's a year of unlimited downloads of any stock images!
VIDEOBLOCKS
Videoblocks are donating 2 annual subscriptions to their site. That's a whole year of being able to download as much  royalty free footage, templates, music and sound effects as you want for your projects unlimited. A fantastic prize.
IOGRAPHER
Iographer are donating one of their units. It allows you to attach all sorts of accessories turning your Ipad into a movie making machine.
WIPSTER
Wipster have kindly donated a years subscription worth $500. Upload and share your video work in progress with like minded professionals on a private social network and receive valuable feedback to help you make the best of your project.
Wipster is a new cloud-based, collaborative video review and approval platform created by filmmaker Rollo Wenlock and a team of creative media tech experts. Wipster is a beautifully designed, intuitive digital media review and approval platform designed for content creators, filmmakers, in-house corporate media teams, or anyone creating short-form video projects. Wipster helps bring together creative media teams, their colleagues and clients from wherever they may be to collaborate on digital media projects; simply, elegantly and quickly.
ADOBE
Adobe have donated 2x 1 year subscriptions to their Creative Cloud. That's all their professional tools for a whole year including the likes of Premiere, Speedgrade and Aftereffects as well as apps and 20gb of online storage. This is everything you need from making films to publishing digitally.  There's far to much for us to list here so for more information go here. Thanks Guys!!
http://www.adobe.com/uk/products/creativecloud.html
D|FOCUS SYSTEMS
D|Focus Sytems have donated their fantastic Starter Bundle which includes:
-D|Focus V4 Follow Focus
-D|Rails Baseplate (The winner gets to chose a baseplate for either DSLRs, the BlackMagic Cinema Camera and soon the Canon C series.)
-8 inch 15 mm rods
-D|Gear Lens Gear
RHINO CAMERA GEAR
Rhino Camera Gear have kindly donated their Essentials Slider Bundle (valued at $525).
The 2ft Rhino Slider Carbon Core is one of the most versatile sliders. It's extremely light, can carry up to 15lbs of gear, comes with all-terrain legs, a center-mounting plate, and is small enough to fit in your luggage. The included 2ft Slider Carrying Case lets you store the slider for protection and carry it comfortably all day. To add even more usability, the bundle includes the Rhino Slider Pulley, a simple way to get vertical and angled slides.
SLR MAGIC
SLR Magic are back this year with 3 fantastic Donations: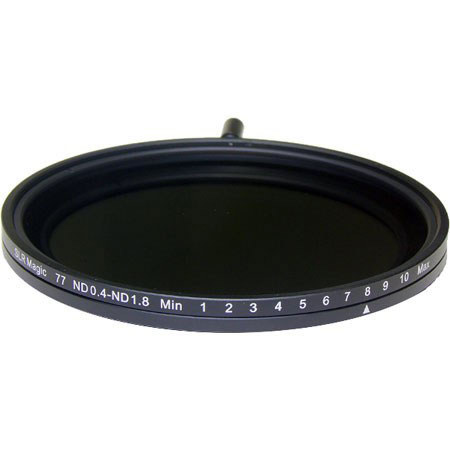 SLR Magic 77mm 0.4-1.8 Variable ND Filter.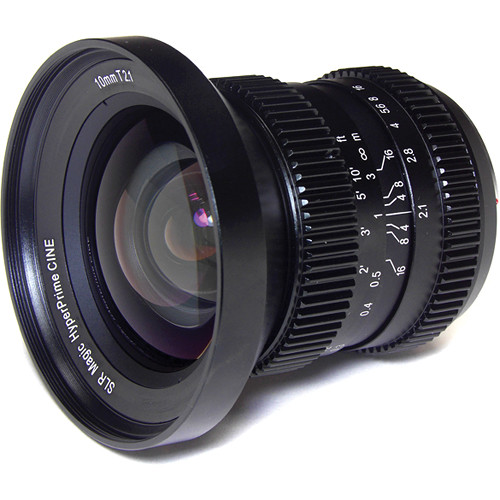 SLR Magic 10mm T2.1 Hyperprime Cine Lens for MFT.
SLR Magic Anamorphot 1.33X – 50 Anamorphic Lens Attachment
Smartwatch Pro
Smartwatch Pro are giving away a Pebble Steel in a style of your choice (either Brushed Stainless or Black Matte) along with a copy of their app. Smartwatch Pro is an iOS companion app for the Pebble smartwatch. It features upcoming calendar events, your Twitter timeline and more right on your wrist. If you can't wait for the prize draw you can now get $20 off Pebble in the app.
MOVCAM
Movcam are donating 2 of their new Single-Axis Lens Controller—SCU-1.
Both packs include: one motor MU-1, one receiver box MRS-1, cable, battery and charger. This is a stunning prize worth $2000 each. Not only that they also donated £500. Thank you to all the guys and gals at Movcam.
Ellis Photographic Design
Ellis Camera are donating one of their Sony A7s Kickstand Plates.
 LOADS MORE TO COME…SO CHECK AND GET DONATING/ ENTERING. DETAILS AT THE TOP OF THE POST! THANK YOU!
Philip Bloom
November 1st 2014